Aquaflow Services offer a diverse list mechanical services, offering a tailored service to suit your needs and specification. Our dedicated team of engineers has a wealth of knowledge in installation and bespoke repairs. We have built an enviable reputation for high-quality delivery and engineering excellence, and we put the experience we've gained over many years in the industry to work for you.
We provide mechanical and public health services to new builds, fit-outs, and refurbishment projects in the commercial and industrial sector including: hospitals, schools, power stations, retail and office buildings.
Our team understand the sensitivity of working in an occupied building and manage each job specifically to your needs, taking into consideration budget, downtime and disruption.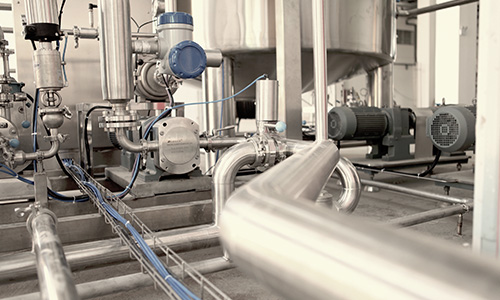 PLUMBING
A comprehensive commercial and industrial plumbing service. Installation and maintenance teams. A 24/7 reactive call out service. Member of The Chartered Institute of Plumbing and Heating Engineering (CIPHE).
HEATING
Gas Safe Registered. Installation, service and repair of industrial, commercial and domestic boilers, and radiant heaters. Gas equipment and heating systems.
PIPEWORK
Repairs and replacement of all HVAC and Sprinkler pipe-work, valves and associated equipment.
HVAC
Installation and servicing of Split systems, V.R.F, Chilled Water, Close Controlled Units with Humidity Control, Air Handling Units.
PIPE FREEZING
We offer a regional response for pipe freezing, hot tapping, line-stopping, probe insertion and flow measurement services; working across oil, gas, chemical, industrial and water plant pipelines.
WATER TREATMENT
Dosing, sampling and analysis of closed systems. Cooling Towers and domestic systems. L8 compliant Water Risk assessments.
PUMPS
Service, repair/replacement of water pumps & associated motors including booster sets.
FANS AND MOTORS
Repairs, replacement and servicing of all motors/fans and associated components for Air Handling units, Fan coil units and VAVs.
HEAT EXCHANGERS
A complete plate heat exchanger refurbishment program including chemical clean, dye penetrant and re-gasketing.
DUCTWORK AND FABRICATION
A dedicated welding and fabrication team providing welding to the highest quality. AHU structures, water tanks, safety rails, gantries and fixed access equipment. Installation and replacement of ductwork systems including in-line heater batteries and damper sections.
INSULATION
All types of insulation work including ventilation systems, tanks, vessels and pipe work.
COMMISSIONING AND TESTING
Certified Test, Adjust, and Balance of Air and Water Systems, Fan Coil Units, VAV's, AHU's and CAV's. Duct Leakage Testing. Mechanical System Surveys. Indoor Air Quality Testing. Pressure vessel testing. BMS fault diagnosis.
HEALTH AND SAFETY
Building Services H&S survey and audits. Energy Management surveys and reports.